Take Advantage of our Great Discounted Prices with up to

40% off

MRRP.
+ Extra 10% off all new Orders in our Wood Blinds Sale
Type in discount code ' sale10 ' when completing your order to get a further 5% Discount off.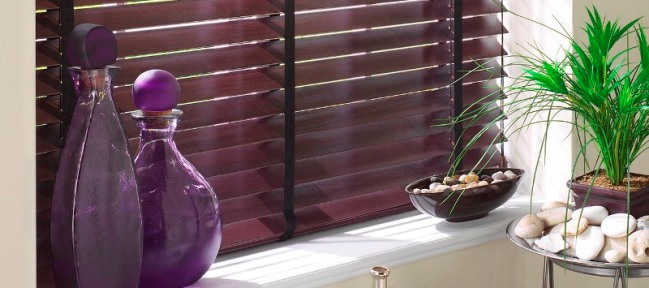 Our Wooden Blinds are available from a choice of 25mm, 35mm, 50mm Wood Slats with
traditional Wood Stains, Painted Whites, Creams,
Colours, Gloss, Matt and Wood Grain Finishes.
Choose from our extensive range of Sunwood, Timberlux, Sunwood Faux Wood, Arena Sherwood and Arena Expressions Faux Wood UK Made to Measure Wooden and Faux Wood Blinds with f
urther Options available for Wood, Chrome, Nickel Cord Pull Tassels, Mitred Corner Pelmets, Handed Controls and Luxurious decorative Cotton Fabric Tapes to create a more Bespoke Personalised Individual look for your New Wood Blinds.
Take Advantage of our Great Discounted Prices with up to 40% off MRRP.
Our Wooden Blinds are personally hand selected from only the best UK Manufacturers, who are fully committed to using the best Materials and Designs to consistently provide Quality Made to Measure Wooden Blinds.
Sunwood ™ Wooden Blinds are available from Stock
Timberlux ™ Wooden Blinds are available from Stock
Sherwood ™ Wooden Blinds are available from Stock
Expressions ™ Faux Wood Blinds are available from Stock
White Wooden Blinds

are probably the most popular Wood Blinds chosen by our customers and are available to buy online Today

.
All of our Wooden Blinds are individually Made to Measure for you here in the UK to your exact measurements and chosen specification to ensure that you receive a perfect quality finish every time.
We only supply Genuine Branded UK Manufactured Quality Wood Blinds supplied
complete with Fixing Brackets, Screws, Wooden Pelmets and Fitting instructions to enable our customers to easily fit their new Wooden Blinds.
All of our Blinds are manufactured in accordance with the latest EU Child Safety guidelines and recommendations to ensure your peace of mind.
Great Discounted Prices, In Stock and available to Buy Direct Online Today.
We contantly check our Prices and the service that we provide so please let us know if you feel that we need to either improve on our Prices or our service for any of the Blinds that we supply, we will agree a way forward with you to improve on any other offer that you may have obtained for the same Blinds and service.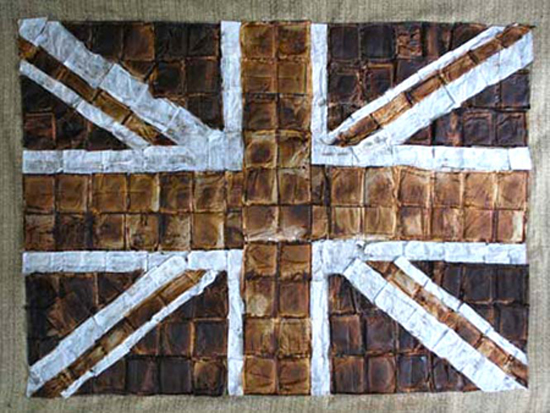 Support British Industry and Buy British Manufactured Blinds
UK Wood Blinds Supply Genuine Branded UK Made to Measure Basswood Wooden and Wood Venetian Blinds from the Decora 25mm, 35mm, 50mm and 65mm Sunwood Blinds, Timberlux Blinds, Santa Fe Blinds Wood Blinds Collections and the Arena Sherwood and Expressions Blinds Collections.
Sunwood Wooden Blinds are available in 25mm 35mm 50mm Pure, Polar, Mirren, Morena, Kalm, Ash, Khol, Carbon, Oregon, Honey, Tawny, Auburnm Hazel, Tuscan Oak, Fired Walnut, Acacia, Tanza, Nordic, Revera, Montana, Urban Oak, Claro, Gloss Pure , Gloss Creme, Wooden Blinds are available from Stock to buy online today.
Timberlux Wood Blinds are available in 25-35-50mm
Isiro, Koto, Matumi, Cassia, Natural, Sandwash, Sugar Maple, Cottage Pine, Light Oak, Golden Oak, Pecan, Walnut, Wenge, Yarrin, Koli, Haiti, Orali, Zura, Caroba, Acid, Fizz, Lulu, Vamp, Envy, Electric, Icon, Poison, Nirvana, Atom, Kayra, Cygnus, Astrid, Android, Rockit, Electrum, Orbit, Nebula, Soft White, Stark, Alpine, Eggshell, Cloud, Holstein, Linen, Alabaster, Astro, Cirrus, Nata, Gravity, Pardo, Exquis, Feline, Hypnosis, Okan Wooden Blinds are available from Stock and available to buy online today.
Sherwood Wood Blinds are available in 35mm - 50mm Chalk White, Dark Pine, Dark Walnut, Ecru, Hot Chestnut, Maple Glow, Mellow Pine, Paper Bark Maple, Papyrus, Pure White, Silk White, Sirocco, Steeple, Twine, Valley Oak, White Wash solid Wooden Blinds are available from stock to buy online today.
Expressions Faux Wood Blinds are availble in 38mm - 50mm - 63mm Snow, Tenne, Vellum White SP, Metro White SP, Rustic Oak, Medium Oak, Highshine White, Highshine Ivory, Haze, Greige, Flint, Misty Grey, Cool White, Cirrus, Cinder, Chiffon, Berry Brown, Autumn Gold, Astral Faux Wood Slats are available from stock to buy online today.
All of our Blinds are supplied with a full 1 year Factory Product Guarantee. A full range of Factory Fitted Options are also available with a choice of standard Ladder Strings, optional 25mm-38mm Fabric Cotton Tapes, Matching Wood or optional Brass, Chrome or Nickel Cord Pulls, Left or Right Handed Control Cords. All of our Wood Blinds are easy to fit and are supplied with Headrail fixing brackets, fixing screws and full instructions.
UK Wood Blinds are suppliers of Quality UK Made to Measure 25mm-35mm-50mm-65mm Sunwood and Timberlux Basswood Wood Venetian Blinds, Wooden Venetian Blinds, White Wood and Wooden Blinds, Cream Wood and Wooden Blinds, Woodslat Blinds, Black Wood Blinds, Painted Wooden Blinds, Stained Wood Blinds, Oak Wooden Blinds, Walnut Wood Blinds, Dark Stained Wood Blinds, Shutter Style Contour Wooden Blinds, Woodweave Blinds, Woven Wood Blinds, UK Wooden Blinds, Perfect Fit Frame 25mm Sunwood-Aluminium Blinds,
Contact us for Best Quality Wooden Blinds, Budget and Premium Wood Blinds. Essex Wooden Blinds, Suffolk Wooden Blinds.
We can also supply all types of Blinds, so please make contact with us for any other Blinds that are not shown on our UK Wood Blinds website.
Arena Sherwood Wooden Blinds - Hillarys Wooden Blinds - John Lewis Wooden Blinds - Arena Wooden Blinds - Decora Wooden Blinds
We are based in Essex and we can offer a full Survey, Supply & Fitting Service for our local Customers in Essex, Suffok and Kent.
We can also offer a fitting service for Dundee Angus Wood Blinds, Sheffield South Yorkshire Wood Blinds, Bournemouth Dorset Wood Blinds.
Please contact us if you require a supply and fitting service and we will try to help.